You must have proof of vaccination with ID to enter the theater. People who are unvaccinated or cannot prove vaccination status will be required to show proof of a Negative COVID-19 test from a testing provider in the last 72 hours. Masks are required until you are seated. Masks are required at all times for kids under 12. Arrive a little early and have your card ready so that we can check you in quickly.
In Washington state, the following are considered acceptable types of verification: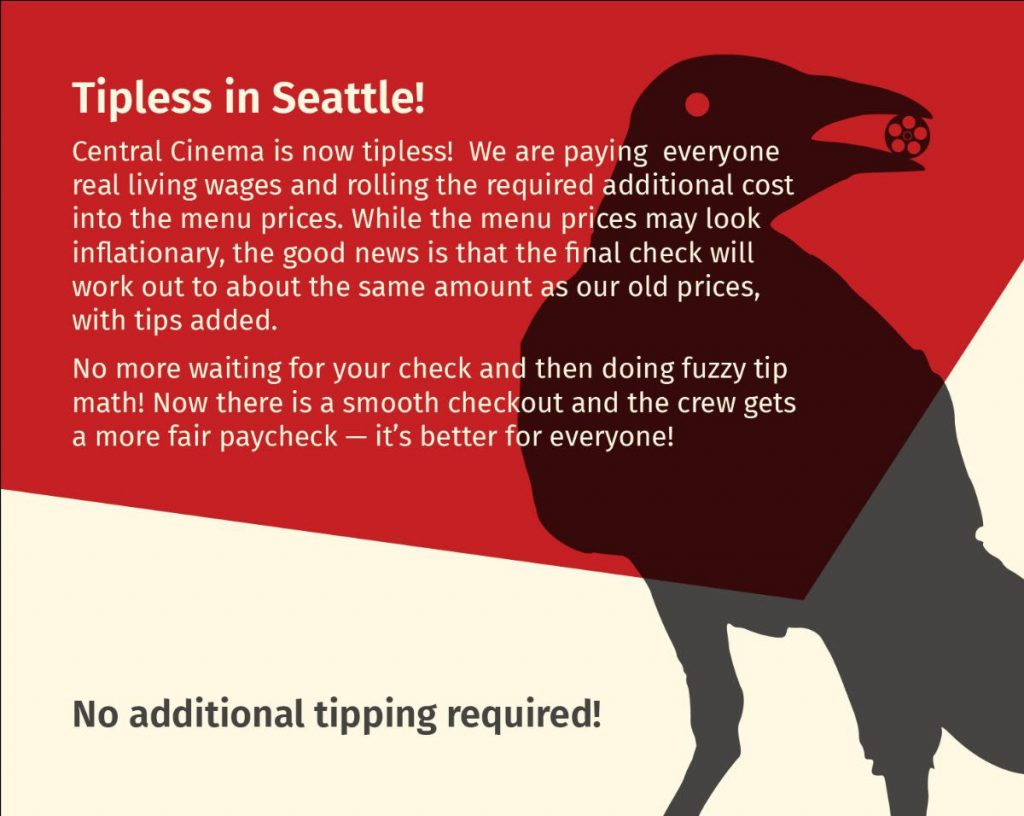 ​Covid ain't over yet… Vaccinated people will be able to show their faces in the theater, but everyone else will need to stay home. There won't be Cartoon Happy Hour until things get safer, but as soon as its OK we will have a Cartoon Party!!
So roll up your sleeve and get the jab. This virus is a killer so please don't take chances with your health. We want to see your smiling face again without a mask. We are so close now…
​
Kate & Kevin
Central Cinema